Wednesday Wanks.
TO MY FINANCIALLY FOCUSED FRIENDS
The Question of the Day
WILL THE DOLLAR FALL?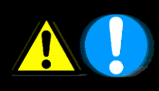 PARTIAL NUDITY AHEAD!!
The Secret to Financial success is
ALWAYS BE A TIGHT-ASS!

__________________________________________
One of my many friends frum down Texas way sent me this the other day.....
I saw a Muslim extremist fall into the Rio Grande River this morning; he was struggling to stay afloat because of all the guns and bombs he was carrying.

Along with him was an illegal Hispanic who was also struggling to stay afloat because of the large backpack of drugs that was strapped to his back.

If they didn't get help, they'd surely drown. And, being a responsible citizen, I informed the El Paso County Sheriff's Office and Homeland Security.

It is now 4 pm and they still haven't responded. I'm starting to think I wasted two stamps.
________________________________
I'd like to point out that.....
In 2011, both Groundhog Day and the State of the Union address occur on the same day.
I want to take this time to point out:
It is an ironic juxtaposition of events; one involves a meaningless ritual in which we look to a creature of little intelligence and competence for prognostication, while the other involves a groundhog.
_________________________________