Let's give Sears a bunch of our business this Christmas Season...here's why!
...But...before we get to Sears, here's a story bout whatcha can do with all those empty Mountain Dew cans if'n ya can't afford a Christmas Tree. Kinda ugly...but ya gotta admit...Creative.
Gotta Thanks "Big John" frum Michigan fer this one....
__________________________________
Well Sir...my old (very old) friend John Keating from out west sent me this great, heart warmin story regarding how Sears treats it's employee's that have been called up fer Military duty. Now...this is the kind of American spirit I remember when growin up....
"Sears- Christmas shopping has already started.



I know I needed this reminder since Sears isn't always my first choice when shopping. Amazing when you think of how long the war has lasted and they haven't withdrawn from their commitment. Could we each buy at least one thing at Sears this year?

How does Sears treat its employees who are called up for
military duty? By law, they are required to hold their jobs open and available,
but nothing more. Usually, people take a big pay cut and lose benefits as a
result of being called up.

How bout this.. Sears is voluntarily paying the difference in salaries and maintaining all benefits, including medical insurance and bonus programs for all called up reservist employees for up to two years.

I submit that Sears is an exemplary corporate citizen and should be recognized for its contribution. I suggest we all shop at Sears, and be sure to find a manager to tell them why we are there so the company gets the positive reinforcement it well deserves."

Pass this on if'n ya can.

Decided to check this before I sent it forward. So I sent the following e-mail to the Sears Customer Service Department:

I received this e-mail and I would like to know if it is true. If it is, the Internet may have just become one very good source of advertisement for your company. I know I would go out of my way to buy products from Sears instead of another store for a like item, even if it's cheaper at
that store.

This is their answer to my e-mail:

Dear Customer:

Thank you for contacting Sears.The information is factual. We appreciate your positive feedback.

Sears regards service to our country as one of greatest sacrifices our young men and women can make. We are happy to do our part to lessen the burden they bear at this time.

Bill Thorn
Sears Customer Care

webcenter@sears.com

1-800-349-4358

Please pass this on to all your friends. Sears needs to be recognized for this outstanding contribution and we need to show them as Americans, we do appreciate what they are doing for our military!!!

It's Verified ! By Snopes.com at:
http://www.snopes.com/politics/military/sears.asp
Good on ya Sears...Good on ya....
______________________________________
Ah Yes! Self imposed "Street Justice". Just saved the taxpayer a few bucks.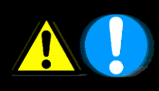 WARNING!

Graphic Violence--Suicide.
_________________________________
Hey...feller Sportsmen! Heads Up!
I recently had the ocassion to meet another Sportsman who is also a writer/author, "Spider" Rybaak.
Spider Rybaak
Spider is the author of
"Fishing Eastern New York"
and
"Fishing Western New York"
, the most complete study ever published on recreational fishing in the state's fresh waters. Available at all fine book stores and on-line.
Spider lives up the road a short piece from The Cookshack and has a relatively new blog called
"Fishing and Hunting in Oswego County, NY".
I've perused his blog and found it informative and entertaining with many great photo's to accompany his stories.
So, if'n yur ever plannin to Fish or Hunt up in this part of New York State (or anywhere in the State for that matter), pay regular visits to his blog and see what's shakin loose....
___________________________________