OK Ladies, this ones fer you......
Well Maam, if'n yur a womenfolk who ain't married to a Scotsman that plays in the Scottish Games or belongs to a Kilty Pipe Band, then you've probably always wondered just what do the menfolk wear under them thar Kilts.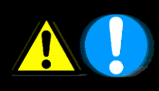 FULL NUDITY AHEAD!!
Well, wonder know more lassies, here be yur answer, but like I stated above, there be
FULL FRONTAL NUDITY AHEAD
so proceed at yur own risk.....