Male camaraderie to the extremes.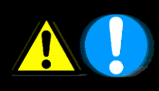 ADULT CONTENT AHEAD!!!
Short post t'day mates. Got a lot of cook'n t'do fer friends and family over the next few days. Think I'll be doin some "shrimp on the barbie" fer family today.
Hmmm, these guys musta been Marines. Notice they didn't wash thier hands.
This is also another reason that smoking can be dangerous to yur health.

___________________________________