Sunday Sundries(The Early Edition)....and a legitimate question to Y'all....
Now Sir....this here be the bravest dog I've ever seen.....
___________________________________
Now here be somethin y'all will never likely see...."Dancin with the Stars"....
Thanks "Chicago Charlie" fer sending Cookie this....
___________________________________
From my friend
Patrick over at "PRH....A Day
in the Life" comes this great idear...
Darned clever, these Canadians!
Perhaps America and Europe should consider changing their currencies too.
Due to the global war on terrorism, many terrorist organizations have had their finances frozen. Consequently, they have resorted to counterfeiting.
The Canadians have decided to redesign their currency to prevent the radical Muslims from even touching it! It is also hoped that this will have a positive effect on tourism :
Muslim terrorists have to kill themselv e s if they see a naked woman.
Those Canadians always find the solution!
Must be the pure water up there in the North.
_________________________________
Cookie has a legitimate question fer all you bloggers & regular readers out there
....
Recently, I've posted two segments regarding whether or not Barack Obama IS or IS NOT a bonafide Citizen of these here United States. One segment is a video a few posts back from a lawyer who has sued Obama and his campaign to produce his birth records, and the other, a news story regarding yet a second lawsuit to have Obama produce these pertinent records.
My friend Gert from the UK believes these two posts are a "conservative cause" action on a conspiracy level equal to that of the Roswell, New Mexico UFO stories. So...Here's my question to Y'all....
Does anyone out there have any certified, bonafide or provable news articles or information that there is anything to, or against, these two posts I have posted. If this is all a bunch of hogwash or bullshit, I will gladly rescind and recant these posts immediately, admit my error and apologize to Y'all for not attempting to verify these posts concerning the question of Obama's actual citizenship.
I receive many, MANY E-mails and correspondence daily that I do not post as it is just BS or, as Gert so aptly put it, along the lines of the Roswell conspiracy stuff. I
DO NOT
like to intentionally post things that are not true or misleading (jokes excluded), that would tend to incite certain folks, or are just plain BS....so...if'n this question regarding Obama's citizenship, something two people have actually filed lawsuits to ascertain, is BS...
PLEASE LET ME KNOW BY LEAVING COMMENTS, ONE WAY OR THE OTHER!
THANKS...Cookie...
C'MON YOU OTHER BLOGGERS....PICK THIS UP AND ASK THE SAME QUESTION BEFORE IT'S TOO LATE!!
IF ENUFF FOLKS START ASKIN, THEN HE'LL HAVE TO PRODUCE THE DOCUMENTS AS REQUIRED BY LAW...BUT WE GOTTA START ASKIN RIGHT REAL QUICK!
**It should NOT take a lawsuit to produce these documents...somethin that you and I could do almost instantly were we asked......!!! I don't care if'n yur a Democrat, Republican or Independent, our next President needs to be a citizen of this great nation...NOT someone ineligible for that most powerful position!**
____________________________________
Gotta THANK "Upstate Nikki" fer this cartoon.....
____________________________________
Hmmm....a horse race that mimics real life fer some folks..... Thanks to "Charlie the Cop"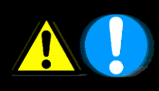 VERY STRONG LANGUAGE!!!
____________________________________