Hmmm... A Mostly fer Men Only post.. Didn't see this first one a comin...some Nudity ahead..
He's

the winner of Thailand's Miss Transvestite Contest 2005

All are males!!

I bet you scroll back, to check IT out again!!!!

I gotta admit....I didn't see that comin...it sure fooled the hell outta this old Sailor....

Thanks to Susan from Eagle Lake, Texas fer foolin the old Cookie with this one...
______________________________

...and this one as well....

"The Koby"......


_____________________________



Now Sir...here be a question that most men

won't be able to answer...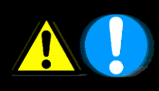 WARNING...
Frontal NUDITY AHEAD....!!!!
...If'n frontal FEMALE NUDITY offends ya...STOP NOW!!!!


Now...here be the question....




What color is the Car?



Gotta Thank "The Chief" frum over at Smolderin Embers fer that one....
_____________________________________

OK...now that I've got yur attention (at least the men folks attention)...I found this here video of the ass-clown Jay Grodner on YouTube. In case y'all have fergotten, this here Chicago attorney was caught in the act of "Keying" the car of a United States Marine on New Years eve, the night before he was about to ship out to Iraq for his 2nd tour.... the damages estimated at about $2,400....
It should be noted that Grodner knew the vehicle belonged to a US Marine because of the plates on the vehicle...and when caught...made some derogatory comments about the Marines and the Military...

This jerk then tried to pull all kinds of legal finagling to get the case against him dismissed, or at least postponed until the Marine returned from Iraq....However...because of the HUGE outpouring of support from Bloggers all over the Nation, the local Prosecutors decided to take this case seriously.....





A huge Cookshack Hat-Tip to whomever made this video..... Good on Ya...