Wednesday Wanks.....
Well Sir, my amiga "Upstate Nikki" sends along some rather humorous "Kodak Moments" to share with us....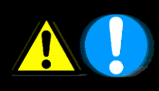 WARNING!!
Adult Content, Partial and Full Nudity

Ahead!!
Hmmm...I've heard of havin a "Woody" before, but not like this one...
...and this last one...Gee, How Original!!
_________________________________________
Well Sir...my old Seabee buddy "FishinMagician" sends along these next two posts...
WTF! Over....
Hmmm...a "Monumental" one....
"Honey...it's time to sell the car!
___________________________________
A Story bout "Change"....
Years ago, there was an old tale in the Marine Corps about a lieutenant who inspected his marines and told the 'gunny' that they smelled bad.The lieutenant
suggested that they change their underwear.
The Gunny responded, 'Yes, sir, I'll see to it immediately'.
He went into the tent and said, 'The lieutenant thinks you guys smell bad, and wants you to change your underwear. Smith, you change with Jones, McCarthy, you change with
Witkowskie, Brown, you change with Schultz. Get to it'.
The moral: A candidate may promise change in Washington, but don't count on things smelling any better.
________________________________________