A little info regard'n Summer fun!
Well Sir, sittin here in Upstate NY with the damned Lake Effect snow continue'n t'come down (18-20 inches at this point-
UPDATE, ITS NOW 26 INCHES
), and I got t'think'n bout Boating and summer fun, soooo...
As most of ya know, myself and that old Gyrene,
"The Chief"
love t'bust each others balls whenever the opportunity presents itself.
Well Sir, when I e-mailed The Chief that I'd begun blogg'n again he sent me an E-mail complain'n that my first blog-post wasn't about him, so, here's a little ditty he sent me brag'n bout his....well, you'll get the point. Even though he's an old Marine he secretly craves to be a sailor!
"My Big Ol Johnson".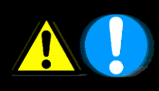 ADULT CONTENT AHEAD!!!

Keep dream'n Chief!
_______________________________________________
This year, my good amiga from down Texas way, Susan Gertson sent me an ad fer some really great hunt'n camo, so I went out and got me some and here be a video of me in the woods deer hunt'n.