Just brief quote....
My good friend Clint Griffin, who is the Official Ship/Museum Photographer on the USS Midway out in San Diego just sent me an absolutely great Power Point presentation, which I would like to share with y'all, but don't know how to embed it into my blog....
So...I e-mailed it to as many of ya as I could...But....I'm just going to share one quote with y'all that I absolutely loved. It's a quote

frum

Gen. Tommy Franks who told his men...
"When you get home and encounter a war protester, walk up to him and shake his hand. Then look at his girl friend and wink at her because she knows she's dating a pussy."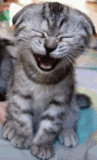 __________________________
Well Sir...I recently took delivery on my Bose Music System...and I've got just one wurd to describe it's sound quality... OUTSTANDING!!! Thanks to everyone who shared their opinions regarding this system and convinced me to make the commitment to spend all that money......
___________________________
...and now...because there is a very real scary possibility that "the Hildebeast" could be our next President of these United States...the military is taking the appropriate steps right now to deal with the budget cuts and down-sizing she plans....
_______________________________