WARNING...Graphic Video of a female Suicide Bomber's last moments...
Well Sir...let me get this straight. Ya cain't call a cuddly little Teddy Bear Mohammad cause you'll be rewarded by death....but, ya can do something like this and y'all get t'go to paradise and get 72 virgin's...
BTW...this graphic video depicts a female suicide bombers last moments.... and it raises the ever an ever important question......
Do female suicide bombers get 72 virgin men?
Hmmm...might be kinda a tall order, even fer the all powerful pedophile prophet's Allah to fill....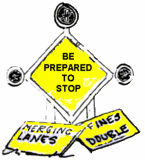 ....ADULT CONTENT....VIOLENT!!
I'm only gonna leave this up a day or two because of its violent content and because it's distorting my blog...so...if'n yur gonna watch it...Do It Now...
Fer the entire story of this despicable act in Sri Lanka, Got To:
http://www.liveleak.com/view?i=3b6_1196455153
_____________________________
...and fer somethin a little more humorous...The Chief over at
Smoldering Embers in a Mohawk
Campfire has posted an
EXCELLENT,
humorous, but sadly true, post about the PC bullshit, and attacks on Christmas by athiest groups and Secular Progressives....so get yurselves on over and read it...it's really well done.... Good job Chief....