Thoisday Thuds....
OK Mates...Time fer S'More
"Kodak Moments"
as sent to us by "Nikki of the North" from up around Fort Drum, NY....
NSFW!!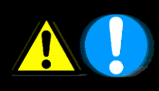 WARNING!!
Adult Content and Partial Nudity Ahead!!
Yupper...this photygraff is gonna look real great in the Weddin Album....
Hmmm...smart dog....
Now here be sumthin I'd do to
"The Chief"
if'n he was around....
...Ahhh...No Comment! Where's Jerry Falwell when ya need him?
Now Sir....this last one brings t'mind all kinds of comments...so I'll let Y'all just make yur own remarks...
____________________________________
Whos says women don't make good business-folk....
Ya gotta admit men, if'n ya had one a these here Barbershops in yur community, Y'all would probably be the most fastidiously groomed men around.....
Hey Tom!
I hear this is near a Management School somewhere... had yur hair cut yet?
Gotta THANK "FishinMagician" frum up Buffalo way fer sendin us that one.....
_____________________________________
I THINK YOU'RE THE FATHER OF ONE OF MY KIDS.....
A guy goes to the supermarket and notices an attractive woman waving at him. She says hello. He's rather taken aback because he can't place where he knows her from. So he says,
'Do I know you?' To which she replies, 'I think you're the father of one of my kids.'
Now his mind travels back to the only time he has ever been unfaithful to his wife and says,
'My God, are you the stripper from my bachelor party that I made love to on the pool table with all my buddies watching while your partner whipped my butt with wet celery?'
She looks into his eyes and says calmly, 'No, I'm your son's teacher.'
Thanks Agin Missy Nikki....
__________________________________
...and finally, my good amiga frum down Eagle Lake, Texas way sends us this
NEW
map of the United States....
Well as many of you may or may not know the Republic of Texas is the only State in the Union that reserves the right to secede at anytime from the United States of America .
Due to unfortunate events on November 4th, 2008 we felt that it is important to provide you with the new map of the United States . Thank you for your understanding.
_____________________________