Monday...Some humor t'start yur week with...
OK Mates...It's Monday...and fer most folks...yuk...time t'go back t'work...BUT...
When you have one of those 'I Hate My Job' days, [even if retired you have those sometimes] try this:
On your way home from work, stop at your pharmacy and go to the thermometer
section and purchase a rectal thermometer made by Johnson & Johnson
Be very sure you get this brand.
Change into very comfortable clothing and sit in your favorite chair. Open the package and remove the thermometer. Now, carefully place it on a table or a surface so that it will not become chipped or broken.
Now the fun part begins.
Take out the literature from the box and read it carefully. You will notice that in small print there is a statement:
"Every Rectal Thermometer made by Johnson & Johnson is personally tested and then sanitized. "
Now, close your eyes and repeat out loud five times,
'I am so glad I do not work in the thermometer quality control department at Johnson & Johnson.'
HAVE A NICE DAY AND REMEMBER, THERE IS ALWAYS SOMEONE ELSE WITH A JOB THAT IS MORE OF A PAIN IN THE ASS THAN YOURS!
_____________________________________
Woman swallowed whole by leopard survives

!
Rescuers chop off head of leopard just in time.
Story seemed too fantastic to be true.
Yet...well...
This photograph is what finally convinced me:
....actually...she looks more like she should have a part on "The Soprano's"...
____________________________________
OK...now fer some various Newspaper ads and confidentials...
_____________________________________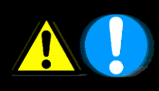 Partial Nudity and Adult Content Ahead!!
For years the conventional wisdom has been that the best treatment for a black eye is to put a piece of raw meat on it. Scientific studies have proven that, while the raw meat helps reduce the swelling and aids in the healing process, using a cold steak actually delays the recovery of broken blood vessels that cause the black and blue marks around the eyes. These same studies have shown that application of warm, soft, and tender meat is the most effective in helping the eyes to recover from the damage.
POSSIBLE SIDE EFFECTS:
Although this medical procedure absolutely reduces the swelling in the area of the black eye in most males, it has been noticed that the swelling appears to be transitory in nature and may appear in other areas of the body.
So, the next time you get a black eye, here's how to treat it...




________________________________
Almost seven years ago I sat, as did millions of other Americans, and watched as our government underwent a peaceful transition of power.
At first, I felt a swell of pride and patriotism as I watched George W. Bush take his oath of office. However, all that pride quickly vanished as I later watched the Clintons board Air Force One for the last time.
I saw 21 Marines, in full dress uniform with rifles, fire a 21-gun salute to the outgoing President and first lady. It was then that I realized how far America*s military had deteriorated under the Clinton administration.
Every last one of them missed !!!
_________________________________
Hat Tips for above...Patrick frum
prh...A Day In The Life
, Sue Gertson and CSSSCC frum down Tampa, Florida way....