Saturday...time fer the other "Hank"....and anuther Obama lie....
Well Sir...a day or so ago, my buddy
C.D
. played a song fer Cookie that I'd never heard afore...it was "Whoa Sailor" by Hank Thompson.
Now Sir...I'd heard of, listened to, and, in my younger days, been in a few bar-room brawls with Hank's music playin on the Jukebox in the background, and C.D.'s dedicated music kinda brought some of those experiences back....BTW, I usually came out on top in those "disagreements"...
So, bein an old "North Country Boy" myself who grew up on this music, and, although I know there won't be that many of y'all out there that enjoy this old style C/W music, but fer those that will...Here y'are.....
Now Maam...I sure do recall kickin some "City Boys" asses when this here next song was playin. Bartender...leme have anuther PBR t'wash down the blood....here's to
"Rednecks, White Sox and Blue Ribbon Beer"
..."Hello Country Bumpkin"....
"Here's to Country Music"...
...and finally..."The King of Western Swing"....Hank Thompson...
___________________________________
Now Folks...this here next song kinda holds some special meanin fer Cookie, although I've only heard it 2 or 3 times in my entire life, and I can't believe I found it on YouTube.
Now Sir...all you old "Salts", "Bubbleheads" and "Surface Skimmers" out there will understand what I mean, but fer you "land-lubbers", let me explain. I was comin back from a four and one half month European and "Med Cruise" (Mediterranean) on the USS Piper (SS 409) submarine, and a few hundred miles somewhere off the East coast of the United States, the skipper raised one of our many antennae and piped the music from the only AM radio station he could receive into the crew's mess, and the first American thing we'd heard in many long months away frum home was.....
"Howdee out there Friends & Naybors...Cousin Minnie Pearl here, comin direct to you from WWVA, Wheeling West Virginy.....
...after the cheering stopped...here's the song she sang....
Now Sir...fer those of you who toured and listened to the entire blogpost today, thanks fer bein patient while the Cookie reminisced....
BTW...now y'all know fer sure just how much of a north country Redneck this here Cookie is...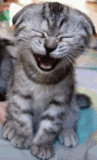 _____________________________
Ya know...I truly despise just about all politicians(Ronald Reagan the exception) and their deceiving ways, and have so much disgust regarding how much they blatantly lie to, and mislead folks. Although Hillary, and especially this one, Obamessiah who has "The
WRIGHT
Stuff", are excellent example of outright liars for political gain, they certainly have no monopoly on this tactic....
Via
The Dread Pundit Bluto....
________________________________