Wednesday Wanks.....
Before we begin t'day's post...I got a question fer y'all. In the last post there is a video of a woman gettin a "phone call"...and I guess ya might just say she got the phone call frum BOB...I ask you...WHO IS BOB? If'n ya know the answer...put it in this comment section.....
Well Sir...these rare photygraffs were sent t'me by my good buddy, Clint Griffin frum out San Diego way. Clint is the official Ships Photgrapher for the USS Midway docked in SD...
Subject:
Rare Moose sightning......
Not one, but two ! Truly amazing ! These animals were photographed just north of the Wisconsin border on a highway near Marenisco , MI
Once in awhile there is an opportunity to take in a piece of nature that you may never see. In these days of unrest and turmoil it is great to see that Mother Nature can still produce some wondrous beauty.
The odds of seeing an albino moose are astronomical and to see this in the upper peninsula of
Michigan, near Wisconsin, is even greater than astronomical. To see two of them together is
nearly impossible.
We wanted to share these photos with as many people as possible because you will probably
never have a chance to see this rare sight again. This is a really special treat, so enjoy the
shot of a life time.
_______________________________
Wanna go swimmin.....?
_________________________________
...And Yet anuther great reason to tell those assholes at Verizon whatcha think of em...
Well Folks...I know I said I was going to "attempt" to post only humorous and good articles...but...whenever I read about or hear about any of our fine Military folks gettin screwed or hurt by ANYONE...especially certain companies within the United States...I get rightfully pissed off.
Now Sir...a couple of weeks back, it was learned that a Verizon employee, who was doing his second tour in Afghanistan/Iraq (Voluntarily), had all the American flags in his work cubicle taken down in his absence because some asshole manager thought they might be considered "Propaganda".....what a load of fucking bullshit that is.
So now ...Here is what Verizon is pulling now on our brave Marines.... Read the following and see if'n this don't piss ya off enuff to NEVER, EVER use Verizon's services, and to tell everybody ya know not to use them if'n they can help it.....
Verizon Cancels Returning Marines' Cellphones, Gives Their Number Away, Charges Them $500
Two Marines, a husband and wife, found Verizon had an unpleasant welcome-home gift waiting for them when they got back from serving in Iraq: canceled cellphones, a $500bill, and their phone numbers were given to other people. Under the Service Members Civil Relief Act, when a soldier goes off to war, they're able to send their deployment letters to their service companies and get their service put on hold. Apparently in the case of Haley Katz and her husband, that letter wasn't good enough. When they complained and reached a manager, the manager told them " it was their fault they owed the money", and then hung up on them. Read their letter as published in Stars and Stripes, inside...

At 3:30 a.m (Iraq time), [recently], my husband and I called Verizon Wireless to reactivate our phones, as we are returning home [from Iraq] soon and wanted to catch the company during its business hours. Upon speaking with a customer service representative, it became apparent that Verizon not only suspended our contracts, it disconnected our phones and gave our numbers away to other customers.

What is truly amazing is that the company took the letters our commanding officers signed regarding our deployment dates, and deemed the letters not worthy of suspending our contracts. It continued to charge us for those months without notifying us and when we did not pay, it disconnected the lines.

Long story short, when we called to reactivate our phones they told us our numbers no longer existed and that we owed them nearly $500!

When we asked to speak to a manager, we were told nothing could be done. When we did actually speak to a manager we were told it was our fault that we owed the money. The manager then proceeded to say "We're sorry but nothing can be done for you. Goodbye."

We were hung up on ... in Iraq ... at 3:30 in the morning. Real professional.

We spoke to another manager who was courteous enough to recredit our accounts and cut all remaining ties with their service. We are no longer with Verizon Wireless.

For all of the soldiers, sailors, Marines and airmen out there, make sure you are checking up on the status of your accounts. Apparently, a letter from your command stating you are deploying is not enough these days. And aside from seeing service members off at Marine Corps Air Station Cherry Point (N.C.), I am not sure what else they are looking for.

Marine 2nd Lt. Haley Katz
Camp Fallujah, Iraq

There's gratitude for ya.

Cookies Comment:
BASTARDS....

_______________________________
Well Sir....with Summer just around the corner....t'is almost boatin season again, and a question that has plagued women-folk fer many years is...Why Do Men Buy Boats?
Now Sir...the good "Chief" from over at
Smolderin Embers
sent me the answer to this question yesterday...so I thought I would share with y'all...specially you men-folk...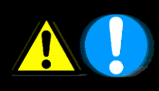 WARNIN:
Partial Nudity Ahead Matey's...
Why men buy boats!

***Hummmph...what a crew of pussy's***
_____________________________
...and we'll close with these great memories...SOUND ON!
http://oldfortyfives.com/DYRT.htm
_____________________________
...and...I ain't sure...but I just mighta screwed up agin yesterday and fergot to give a Hat-Tip to MightyMom from
"My Wonderfull Life"
. So...if'n I did...here be an apology Hat Tip to ya Sarah....
____________________________