Some Cookshack PotPourri
__________________________________
And you're worried about squirrels getting into your bird feeder?!?!
____________________________________
This letter was sent to the Lions Bay School Principal's office after the school had sponsored a luncheon for seniors. An elderly lady received a new radio at the lunch as a door prize and was writing to say thank you.
Dear Lions Bay School,

God bless you for the beautiful radio I won at your recent Senior Citizens luncheon. I am 84 years old and live at the West Vancouver Home for the Aged. All of my family has passed away. I am all alone and I want to thank you for the kindness shown to a forgotten old lady. My roommate is 95 and has always had her own radio; but before I received one, she would never let me listen to hers, even when she was napping.

The other day her radio fell off the nightstand and broke into a lot of pieces. It was awful and she was in tears. She asked if she could listen to mine, and I told her to fuck off.

Thank you for that opportunity.

Sincerely,
Edna
___________________________________
The Old Man and the Ring
An elderly, white-haired man walked into a jewelry store one Friday evening with a beautiful young blonde at his side.
He told the jeweler he was looking for a special ring for his new girlfriend. The jeweler looked through his stock and brought out a $5,000 ring. The old man said, "No, I'd like to see something more special."
At that statement, the jeweler went to his special stock and brought another ring over. "Here's a stunning ring at only $40,000," he said. The young lady's eyes sparkled and her whole body trembled with excitement. The old man seeing this said, "We'll take it."
The jeweler asked how payment would be made and the old man stated, "By check. I know you need to make sure my check clears so I'll write it now, and you can call the bank on Monday morning to verify the funds and I'll pick the ring up on Monday afternoon," he said..
On Monday morning, the jeweler 'phoned the old man and said, "Sir, there's no money in that account." "I know," said the old man, "but let me tell you about my weekend!"
"All Seniors Aren't Senile...!"
___________________________________
Man, times are really get'n tough, especially fer car companies....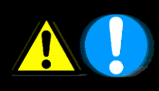 ADULT CONTENT AHEAD!!!
Gotta THANK John Keating, "North Country Nicki" and "Chicago Charlie" fer t'days humor.