Monday madness....
Well Sir...it seems that last Saturday, the good Chief frum over at
Smolderin Embers
mistook a scene from a video I posted fer a condom. He later stated that he was disappointed that it wasn't, and it only turned out to be a still shot of a record on a record player....
Sooo...since the Cookie aim's t'please...here ya go Chief...enjoy....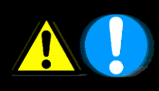 WARNING: Adult Situations in these Commercials
And....my favorite banned Commercial of all time....
____________________________
Now Sir...we started on a humorous note...but as the heading of the post states..."Monday MADNESS"...and here is some dyed in the wool, bonafide, certifiable Berkely "Code Pink" MADNESS...
and BTW...I never knew that before WWII we were illegally in....are ya ready....HAWAII !!
...and that WWII was an "unjust war"...who knew all these things??
Oh...if'n ya got high blood pressure....either take some more meds, don't watch, or go lock yur weapons up first...
...and just a reminder...these are the genius's that are supporting and voting for Obama and Hillary....
____________________________
Now Sir...here's the kind of person this great nation is really all about....
Clint Gertson
A SPECIAL REQUEST FRUM COOKIE....
Well Sir...as most of my regulars readers know, I've been honored to have met a wonderful couple who've made the ultimate sacrifice that parents can make for their country...they lost their son Clint in Iraq.
I've posted about Clint before, in fact several times, because to me...he's a hero who stood up for what he believed in and...most importantly...fought for it, and his country.
Army SPC. Clint Gertson
Jan. 30, 1979 - Feb. 19, 2005
CLINT GERTSON MEMORIAL/ SCHOLARSHIP FREEDOM FUND
C/O First National Bank of Eagle Lake
P. O. Box 247
Eagle Lake, TX. 77434

Any Questions Call: 979-234-5591
Gayle & Susan Gertson
1314 Lakeside Drive
Eagle Lake, TX 77434
As you can see...the Gertsons have started a Memorial Scholarship Fund named after their deceased son....Clint Gertson...and if'n ya could...please donate a little to this very worthwhile cause. BTW...I know the Gertson's personally and this is a legitimate charity.....
I would also like to request of any blogger's out there, that if'n ya could, PLEASE pick this post up and put it on yur blog's fer a spell. Thanks mates... It will be greatly appreciated!
...and if'n ya don't donate or re-post, the Cookie will personally hunt y'all down and make ya go to, and read, the Daily Kos fer a week or so....
__________________________________
Gotta thank Patrick frum
A Day in the Life...PRH
fer makin me aware of the unbelievably ignorant and stupid, oxygen wastin bitch's frum "Code Pinko"....